Our archives include: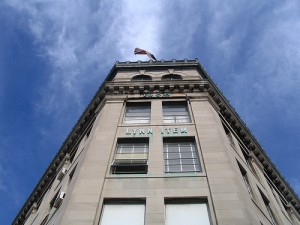 Lynn City Directories, as well as Lynn Suburban Directories (Nahant, Saugus and Swampscott from 1925-1977, with gaps).
Old Lynn newspapers on microfilm; the Lynn Daily Item, Telegram News, Sunday Post and various other Lynn papers.
Our collection of historic Lynn photos, which are also available to view online by clicking here.
Vital records to 1850, family histories, and much more can be viewed through our catalog.
A free ancestry library available for all those genealogists out there.
If you are looking for copies of Birth and/or Death certificates, those can be obtained from Lynn City Hall, City Clerk and Elections Office.
Obituary Search
Our obituary search is an index of the Lynn Item Newspaper only, with dates from July 1995 – present. To obtain a copy, contact refquest@noblenet.org.

Fill in a search term for Last Name, Date of Death, or both below: