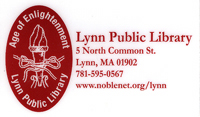 It's easy to register for a library card. Just bring in some form of identification that shows both your name and current address (driver's license, utility bill, etc.) and we will issue you a card. It only takes a few minutes. Your first card is free. If lost, there is a $1.00 replacement fee.
Children are eligible for a library card as soon as they are able to print their first and last names. A child's application must be signed by a parent or legal guardian who shows proof of current address. If a child applies for a card without a parent or guardian, the library will mail the application home to be signed by the responsible adult. Students in the ninth grade or older are eligible for an adult library card.
NOBLE now offers eCard service! Patrons can register for a digital account by completing this form. The system will automatically verify your address and email you a digital card number that you can use to access your account online and borrow eBooks through Libby/Overdrive. eCards are valid for 3 years and accounts are renewable. Want to check out physical books and use other library resources? Just visit the library with your I.D. to upgrade your account and pick up your physical library card.
Teachers! If you are interested in registering your students for library cards, please contact the Young Adult (ages 12-17) or Children's Departments by calling 781-595-0567.